Biography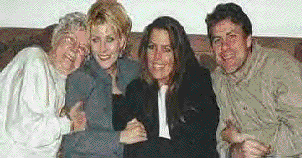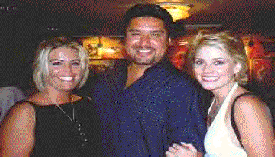 Grandma, Kenz, Michele, and Michael Michele Tony Kenz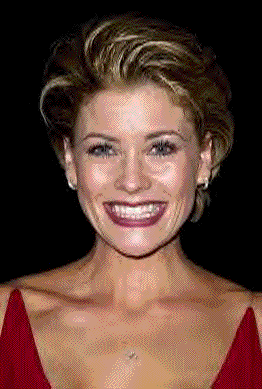 Name: McKenzie Kate Westmore
Born and Raised In: San Fernando Valley, California
Birthday: April 26, 1977
Age: 24
Parents:
Michael Westmore ~Make-up artist who has won 9 Emmy's and an Oscar for the film Mask
Marion Westmore: Was a model for costume designer Edith Head..This is where Mac gets her Kenz's grandma, Kenz, Michele, Michael Jr.
Siblings: Michele (Sweetest person on earth!! Love her lots!! You are an AWESOME friend!!!) Married to Tony, a wonderful guy! Miami Dolphins rule, right Tony?!?! Michael Jr. (heard he is just as nice and a very protective older bro)<----thanks Michele hehe :-) Married to Suzanne
Favorite Colors: Red, Purple, and Turquious
Hobbies: Singing, Dancing, Rollerblading, drawing in her free time...
Interests: Collecting Angel figurines, candles , jewelry
Film Appearances: Rorbert DeNiro's daughter in the film Raging Bull (Age 3), Star Trek 9: Insurrection
TV Credits: NBC's Days of Our Lives, Star Trek Voyager, Weird Science, and Star Trek: The Next Generation , currently on Passions
Tranied In: Theater; includes the Lee Strasburg Institute and Uta Hagen Master Class. McKenzie is trained also in opera singing. She has appeared in Dido & Aneas, The Sound of Music, and Little Shop of Horrors